Please share with your friends!
Progress on the Small (14-inch) Viola and the "Plowden" Guarneri model violin
Here are some photos of what is happening with these two fiddles. I decided to add a third instrument to the bench, so to speak, a 3/4-size violin (separate notes on separate thread), so it is slowing me down just a little.
Progress Checklist
Both the viola and the violin are moving along:
Arching is complete on the front plates of both instruments.
F-holes are laid out on both instruments, cut out and complete on the violin.
The bass bar has been fitted, installed and trimmed in the viola.
Graduation is nearly complete on the viola, complete on the violin.
The scrolls are partially carved…still a fair way to go.
The back plates are arched, but there is still some work to be done on each before I would call them absolutely complete.
The top plate has been installed on the violin, and purfling installed.
The violin top plate and rib garland are nearly complete…the edgework is done, but some refining will still happen.
You can see that I trimmed a couple of millimeters off the corners of the violin front plate. I will do the same on the other three plates as well.
Here are some photos: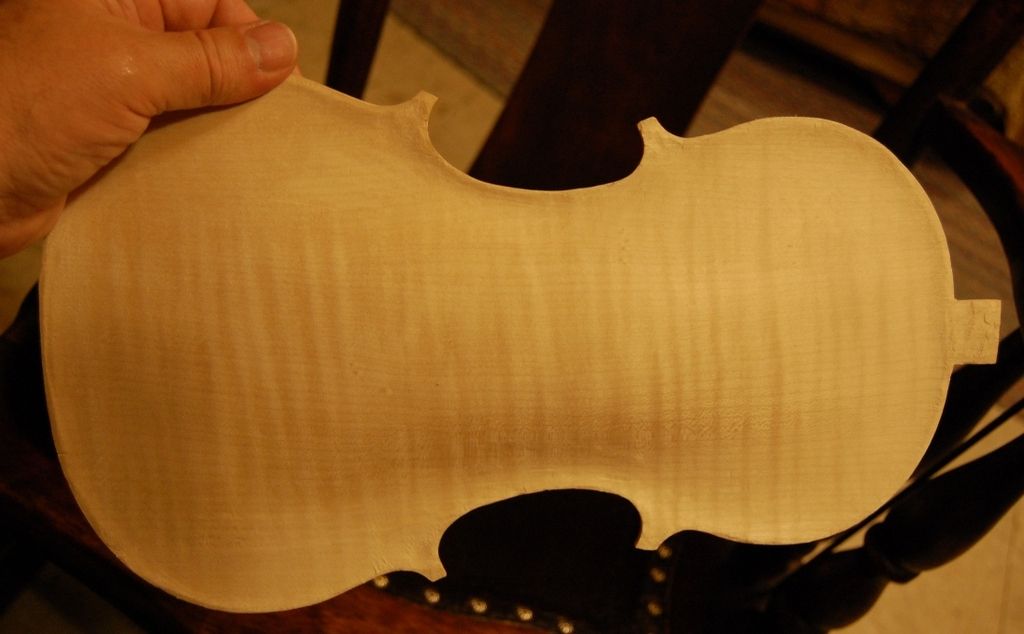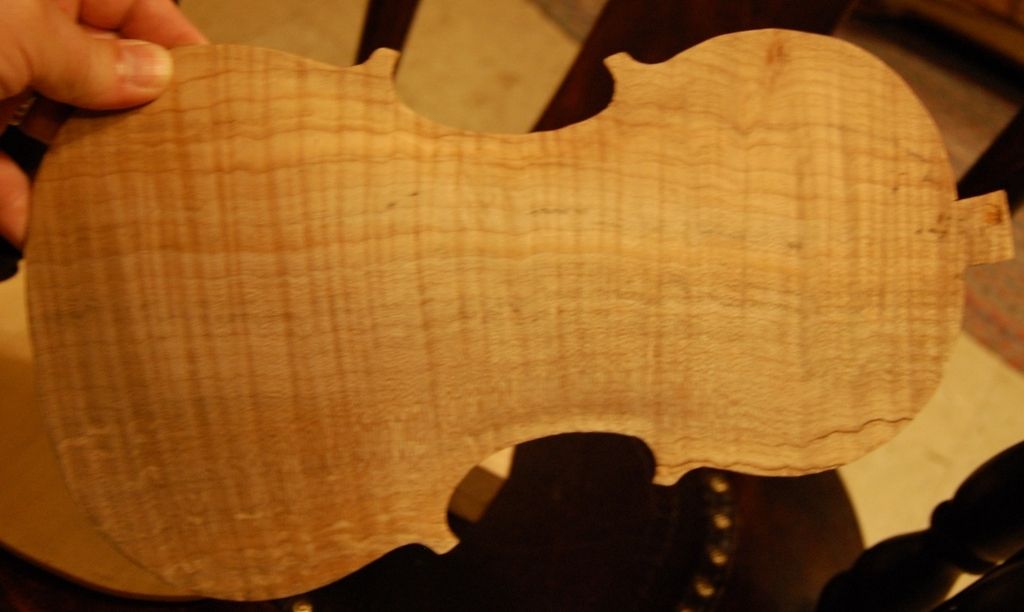 Prognosis:
So…you can see that progress is happening. Not at a very exciting pace, but I hope the wait will be worthwhile.
My goal is to produce three very good instruments this summer/fall:
the 14-inch viola,
the Guarneri-model violin, and
the 3/4-size violin,
and then show them, along with a larger viola, to orchestra directors and teachers in the Greater Portland Area.
My rationale is that good small violas are hard to find, and so are good fractional sized instruments. If I can demonstrate to the teachers that I can produce very good instruments in smaller sizes, as well as the larger sizes, then perhaps they will recommend their students to me.
All I can do is try….
Thanks for looking.
If you found this post helpful, please share with your friends!