Please share with your friends!
I get a fair amount of demand for five-string fiddles (Click the link for the website.) In my case, that usually means a five-string instrument with the same footprint and scale-length as a violin. But, with the added Low-C-string, it carries the full range of both a violin and a viola. I have mastered this genre to the point that the low C on my five-string fiddles sound like a good, small viola. The high E sings like a good violin. The neck width is just barely wider than that of a violin (25 mm), so that it plays like a violin.
Teachers like them, because they can teach the viola part or the violin part, without having to change instruments.
Because a five-string fiddle is non-traditional, I am not under the burden of using traditional woods. Thus, I am free to experiment. And, it turns out, there are other woods that work quite well. I have made them of domestic woods; (Big Leaf Maple/Sitka Spruce, Koa/Sitka Spruce, Myrtle/Port Orford Cedar) and all those combinations worked quite well. I have made them of European woods as well. Hopefully, I will soon try a five-string fiddle of Bubinga and Sitka Spruce, and I am open to other experiments.
I will continue to build and sell five-string fiddles either on speculation, or on commission, as the demand increases.
There seems to be an increasing call for 5-String Violas too. They have the same range of pitch as a five-string fiddle, but the physical instrument is whatever size viola the customer desires. Until I get an increase in demand, these will likely remain as mostly custom commissions, not just built on speculation, as are the five-string fiddles.
The difference, then, between a five-string fiddle and a larger five-string viola, is that the larger instrument will usually have deeper, richer, louder tone. This is just because it has a larger resonating body, both of air and wood. But not everyone can play a larger instrument, so this is a matter of personal choice. I have several such instruments in stock, ranging from 14″ five-string violas to 16-1/2″ five-string violas.
Five-string cellos are not a new thing. The violoncello-piccolo and the violoncello da spalla have been extant for centuries, and music has been especially written for both. Hopefully, I will see a rising demand for these instruments, but, for the moment, they are a rarity. I can build both, and hope to soon have some to display here, but, for the moment, I only have the violoncello piccolo. In the near future, I hope to build a Violoncello da Spalla. Customers have sometimes asked about them, but usually, it was just an "idea" they had, and they were not prepared to place an order.
Here is a sample: https://fivestringfiddles.com/2019/09/25/violoncello-piccolo-project/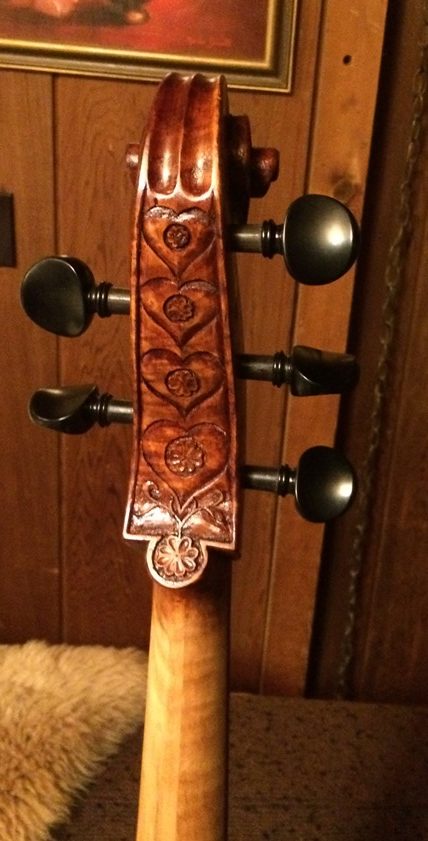 Five-string double basses are increasingly common. People want the freedom to reach for lower bass notes without having to add a "B-Extension" to their bass. (This can also be done, of course, but it does add length to the bass scroll, and presents an additional source of fragility.)
I build an occasional double bass, but they are a lot of work. They are huge, and they completely monopolize my small workspace when they are in progress; so I am more likely to default to smaller instruments. There is a special thrill, however, in building a huge instrument, seeing the "beauty of the beast," and feeling the floor shake when I draw out long, growling bass notes with the bow. I can certainly understand why players fall in love with the double bass, and especially the five-string double bass, with the lowest-of-the-low B-string at their beck and call.
To see all the five string instruments I currently have available, click here.
If you found this post helpful, please share with your friends!