Please share with your friends!
Completed "Titian" Stradivarius Copy
Final work completed
I will probably polish it more, and make adjustments, here and there, but the violin is essentially done.
The photo below is not a good representation of the color– the flash made it look unnaturally bright. The back photo is pretty accurate, though: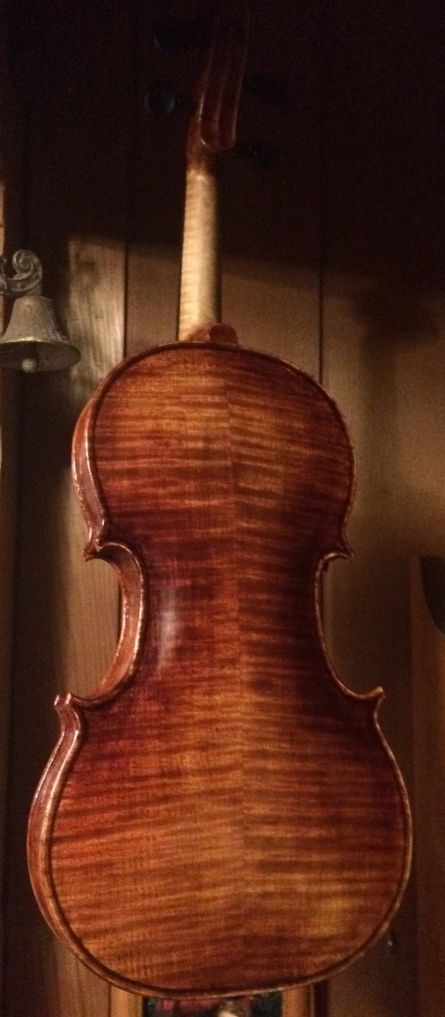 Anyhow, that is where it stands. I have a show in March, in Corvallis, as I announced earlier. I still hope to take this instrument as well as the "Plowden " Guarneri del Gesu copy to that show, along with a few others: violas, five-string fiddles, and at least one cello.
Hope to see you there.
Thanks for looking.
If you found this post helpful, please share with your friends!