Please share with your friends!
Five String Fiddle completed…just in time for the Show!
The Maryhurst University Musical Instrument show is this weekend,  Saturday and Sunday, the 3rd and 4th. Admission is only $3 … this is a really good deal, and a great "peek" at up-and-coming makers, as well as the more well-established ones.
Last year there were two banjo-makers, three or four mandolin makers, one double-bass maker, one maker of traditional Persian instruments, one maker of electric Kalimbas, one maker of traditional Mexican instruments, three or so Ukulele makers, possibly  ten makers of violin-family instruments, a couple of cigar-box ukulele makers, one orchestral harp maker and probably fifty to sixty guitar makers, of all varieties.
Handmade Bluegrass fiddle took months to complete
I have had more discouraging setbacks on this instrument than in any instrument of the last ten years, probably. I got sick early in the making, and was very busy with work as well, so that slowed things down. Twice I made errors and had to scrap the neck and start over. (Boy, is that frustrating!) Then I somehow got a serious muscle spasm in my back, and could hardly walk for several weeks.
However, perseverance pays off, and I finally completed the five string fiddle last night. There are still some spots to touch up on the varnish, and some other cosmetic issues, but for purposes of practicality, it is complete– and playing very well.
Oregon Bigleaf Maple and Sitka Spruce
The maple wood is from the same log  from which I made last year's five string fiddle. The flame is not quite as spectacular, as it came from a different portion of the log, but still definite eye-candy–the back looks like a cloudy golden sunset in the right light.
If you'd like to try it out, please come to the Marylhurst show this weekend. Meanwhile, here are some photos: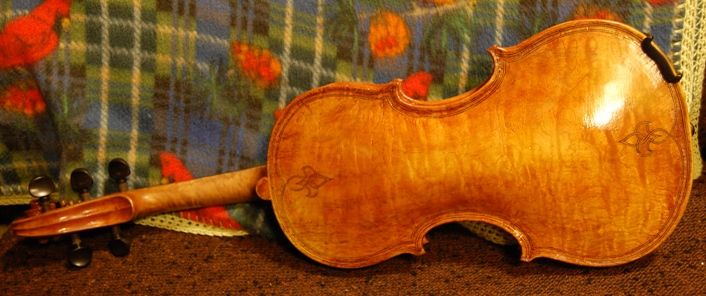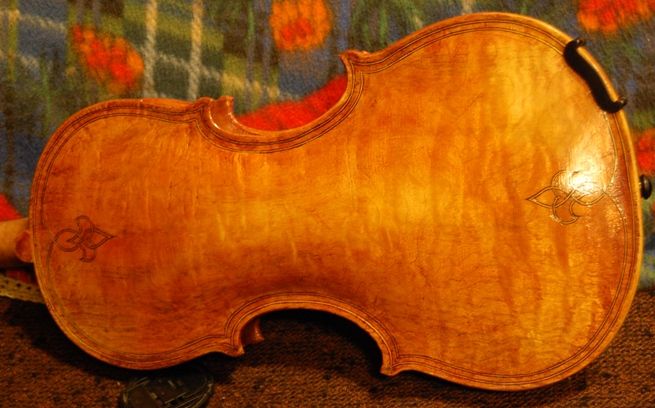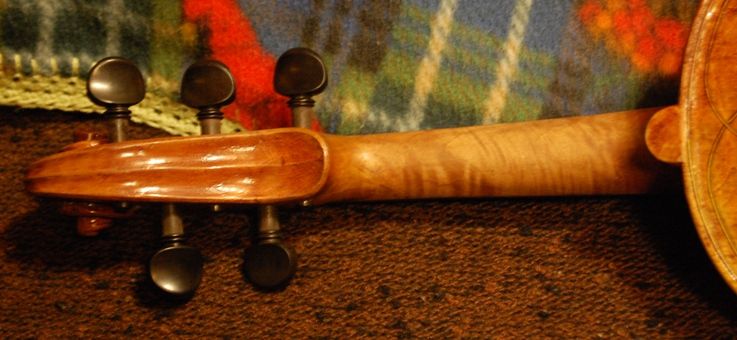 Come and try it out at the show. I'll hope to see you there.
If you found this post helpful, please share with your friends!