Please share with your friends!
Starting a new "Davidov" Cello
I decided a new cello was in order, and I hope to have it completed in time for the Marylhurst Musical Instrument Makers Show, the last weekend of April.
This will be another "Davidov" 1712 Stradivarius model, similar to the one on my Chronology page (instrument #16), but with a one-piece back. I like one-piece backs, but they are not very common on a cello. This wood (back, sides and neck) is from the same maple log as that from which instrument #19 (five-string fiddle #2) is made. The belly will be Sitka spruce. I plan to make the whole instrument darker than the last one was. Here is a photo of the slab from which the back will be made: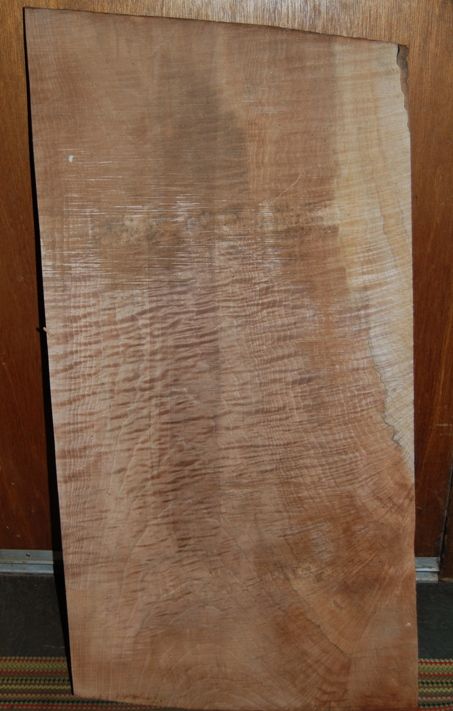 I will try to post photographs of the progress, as the cello emerges.
If you found this post helpful, please share with your friends!