Please share with your friends!
More Progress
Plowden Progress
Purfling and Graduation
While varnish was drying on the Titian model, I went back to the Plowden model, and began purfling the front plate and graduating the back plate: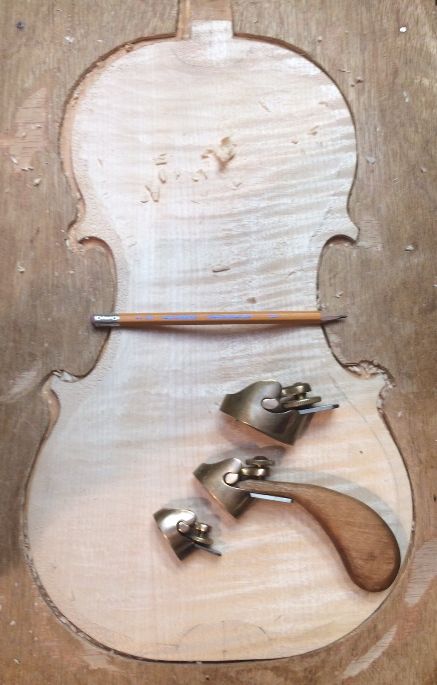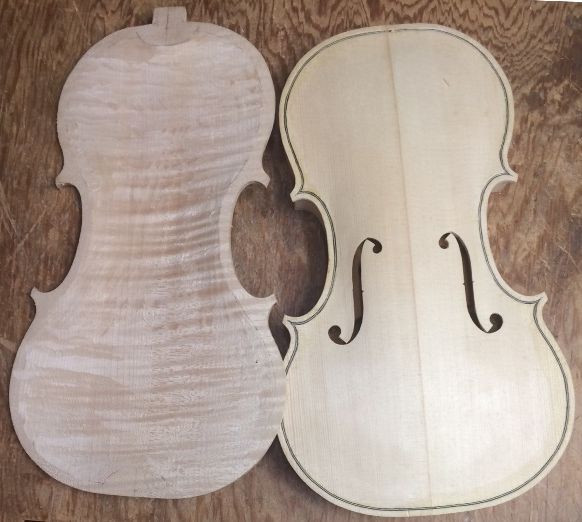 Also, I finalized the finishing process on the Titian model, and an ready to begin set-up. The pegs are trimmed, polished and drilled for strings. The nut is at the correct level and has been slotted for strings. The saddle is installed, too. The end button and soundpost were both installed quite some time ago. So, really, all that is left is the bridge and strings, and final adjustment. I don't tend to count the tailpiece, but, as a matter of fact, it, too requires some adjustment. So does the chinrest, so I shouldn't treat them as non-entities. The feet opf chinrests virtually never fit correctly as shipped. Tailpiece adjustment requires trial and error fitting, to get the ratio between vibrating string length and after-length (string between bridge and tailpiece fret) adjusted to a 6:1 ratio.
Anyway, here is where it currently stands. I could probably finish it tonight, but then I would be too tired to go to work in the morning…so, tomorrow will have to do. 🙂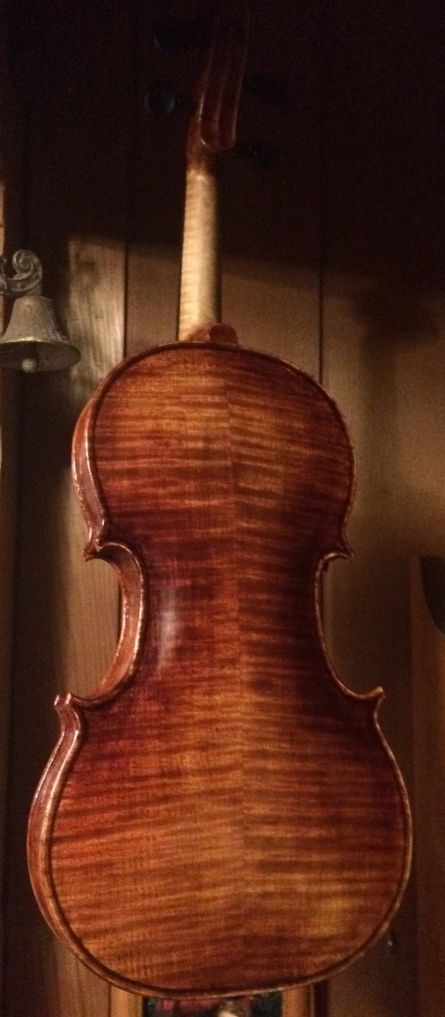 So, I hope to take both of these instruments to the show in March ("Violin Tasting Event" at the Hilton Hotel, March 10th in Corvallis, OR), as well as the one in May (which used to be the Marylhurst show, but it will now be at Portland Community College, Sylvania campus: still called the Northwest handmade musical instrument show.) Anyway: lots of work left to do, in order to get ready.
Thanks for looking.
If you found this post helpful, please share with your friends!