Please share with your friends!
Setting Up the 14-inch Viola
What is "Set-up?"
Set-up can include a fairly wide range of things not related to the actual building of the instrument:
Dressing the fingerboard
Adjusting the string-height at the nut
Fitting the bridge
Fitting and adjusting the sound-post
Fitting (or lubricating) new tuning pegs
Installing strings, tailpiece and chinrest
Final adjustments for sound and playability

Height of strings above the end of the fingerboard
Balance of tone across the strings (adjusted at the soundpost)
Usually the instrument already has the fingerboard and saddle when "set-up" begins.
This Instrument
In this particular case, I had already installed, but not dressed the fingerboard, so I still had to:
Dress the fingerboard,
Install and finish the tuning pegs,
Drill the holes in the tuning pegs for the strings,
Fit and install the nut
Cut the slots in the nut, to receive the strings,
Drill and ream the hole for the end button, and fit the end button
Fit the soundpost, to a preliminary position,
Fit the bridge and adjust it for height,
Install the tailpiece, strings and chinrest.
Perform any "final touches", to repair small varnish flaws, etc.
I have been swamped with other responsibilities, so, this time, I made no effort to record the process as it was being done. If anyone is interested, one can search the archived articles on this site, to see photo-essays of set-ups. Here is the completed instrument, from various views: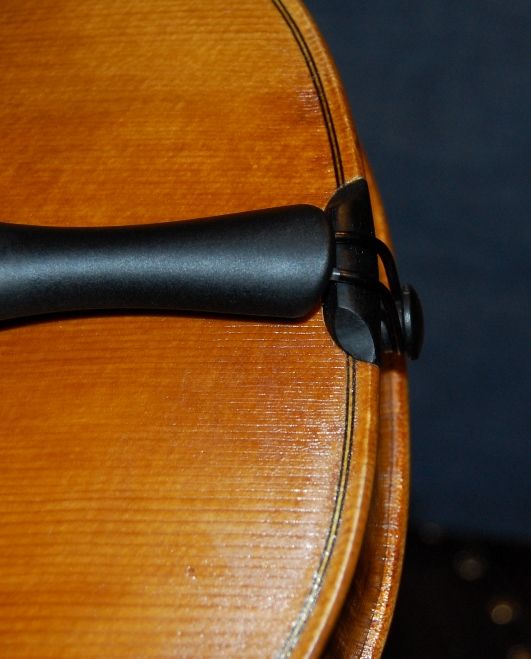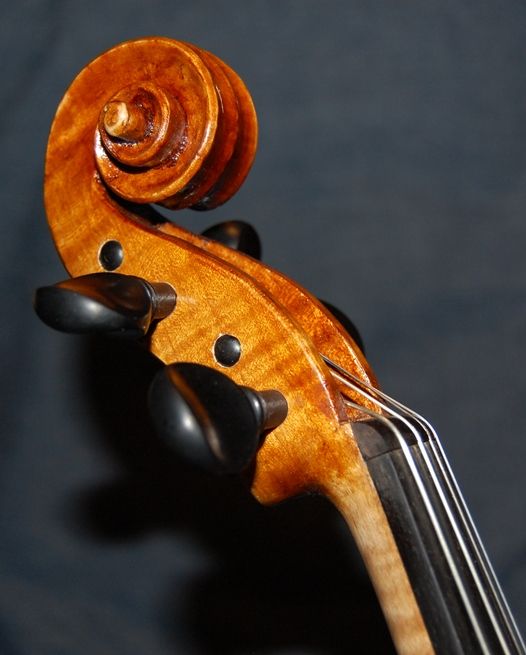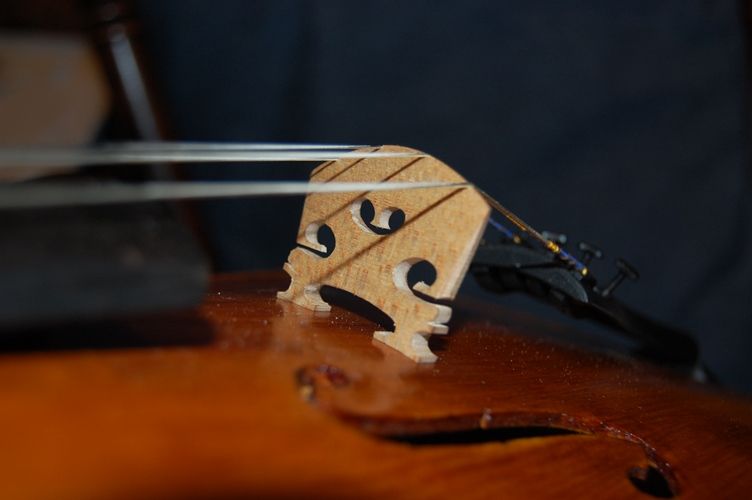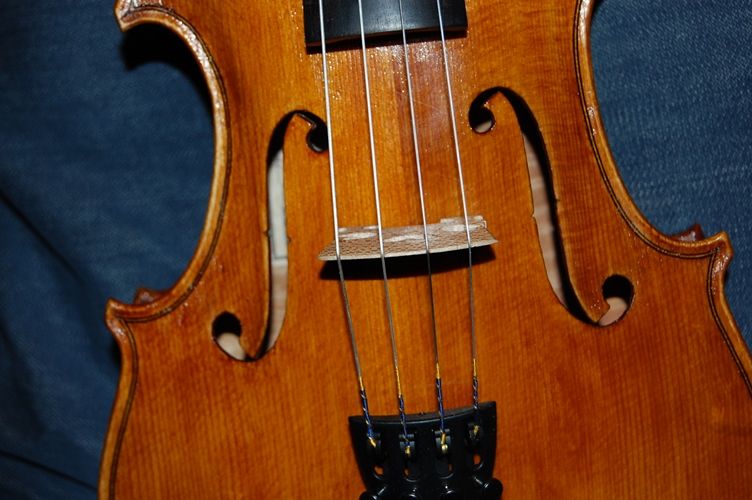 So! That is the 14-inch Viola! I will add a chinrest in the morning, but I wanted to get these pictures posted.
So far the sound is good. It is a little unfocused on the C string, but I usually expect some of that at first. I adjusted the soundpost to enhance the C-string, and tomorrow I hope it will have improved. I could tell it was opening up within 20 minutes of hard bowing, so I expect it will be a very good viola. These strings are Helicore: I would prefer orchestral strings, I think, but it is difficult to find a good C-string for a 14″ viola.
This will make a very good viola for some player with small hands.
Thanks for looking.
(Edit: Here is the finished instrument WITH the chinrest. And, as I hoped, it sounds even better this morning. 🙂 It has a good, open, rich C-string and good balance across all strings.)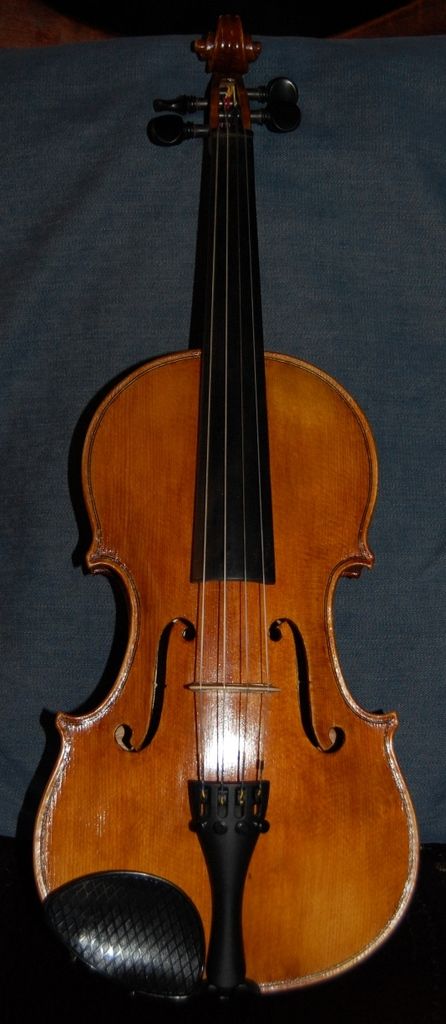 If you found this post helpful, please share with your friends!