Please share with your friends!
Back Plates and Scrolls
Progress
Here are the back plates: the arching is complete, but the graduations are not begun…inside surface is still flat. The two scrolls have only been cut out, for the rough profile. I did lay out and drill pilot holes for the tuning pegs. That will make it easier than trying to drill them after the outer shape is completed. At this point the sides are relatively flat.
Then I began cutting out all the rough outlines of the two scrolls, using a saw: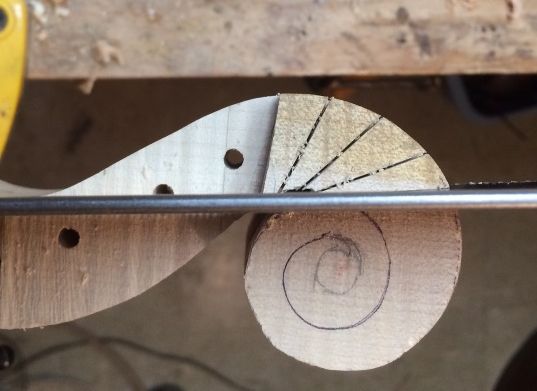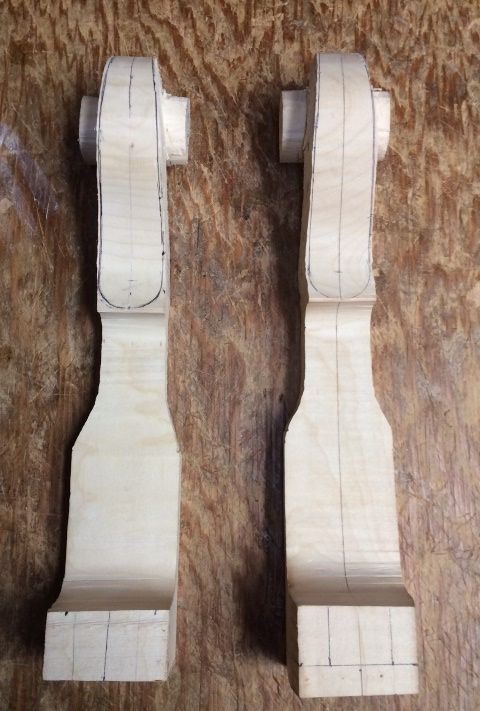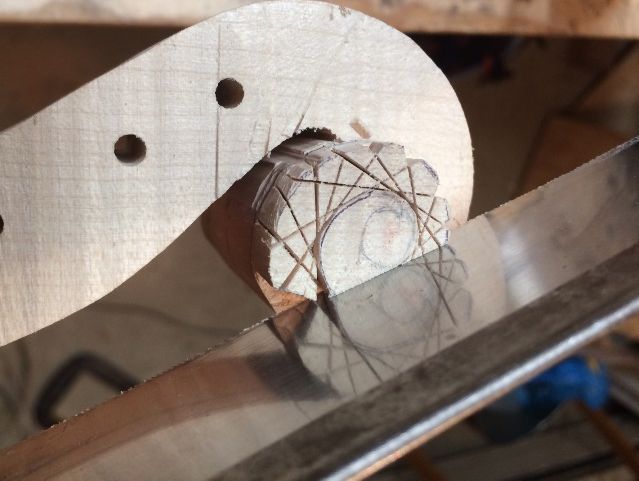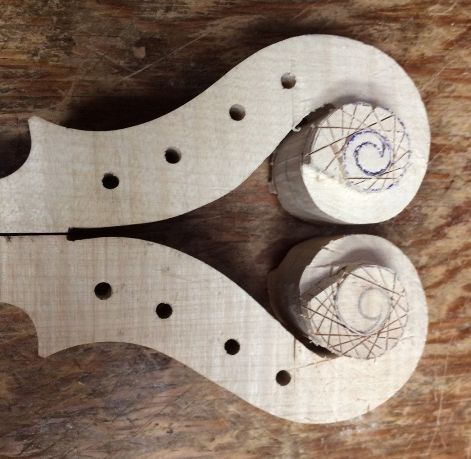 The remaining wood will be removed using gouges, planes and scrapers, There is still a long way to go, but it does look more encouraging, this way.
Next time we will be carving the pegboxes and scrolls.
Thanks for looking.
<br class="Apple-interchange-newline"><div></div>
If you found this post helpful, please share with your friends!