Please share with your friends!
The Lion-head Viola is Finished!
As always, I am sure there are things I may do differently next time, particularly with the hand-carved lion-head, but, overall, I am satisfied with the results on this viola. It plays easily, has a big, deep voice, and is becoming more responsive day by day. Here are some photos: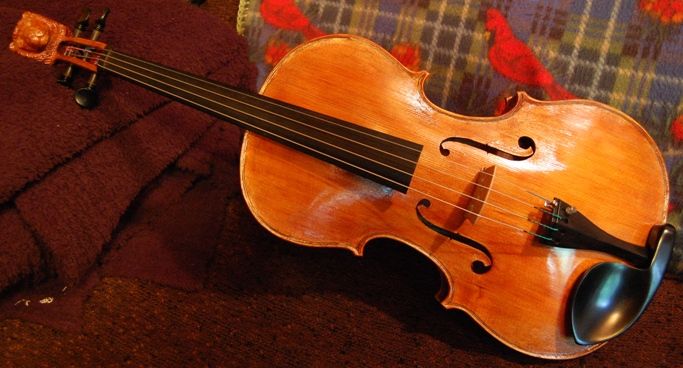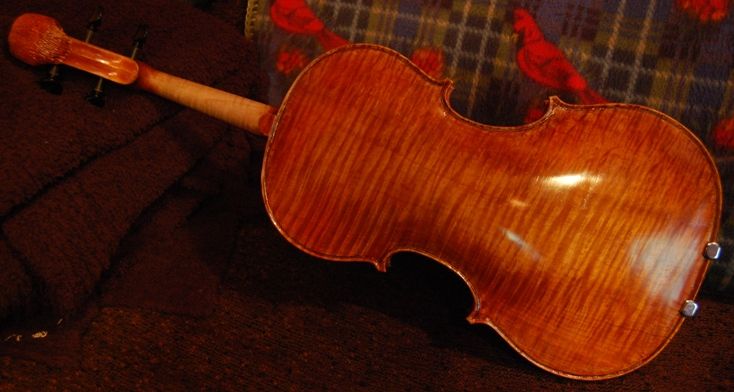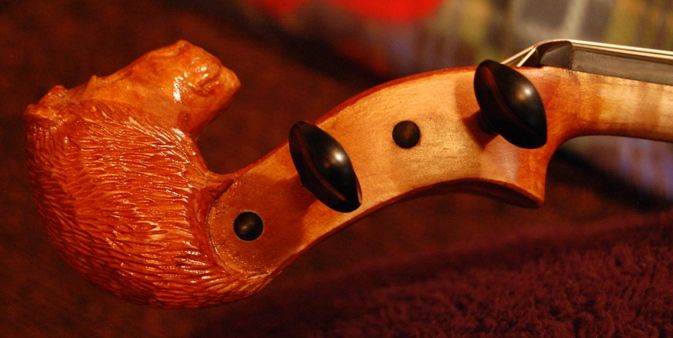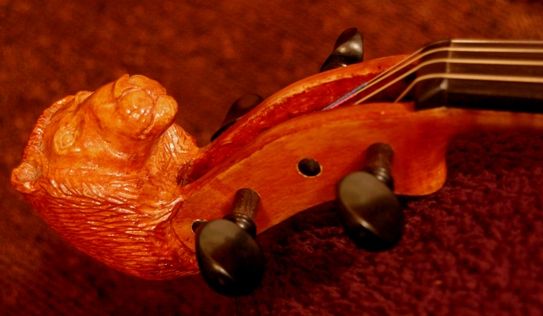 The style is closely related to the Andrea Guarneri "Conte Vitale", but has been changed significantly enough that it is simply my own design, hence the "Oliver" model designation. It definitely qualifies as a large viola, so only players who are comfortable with a big viola will like it, but, that being said, it is a relatively easy-playing viola, too.
I realize that lion-head scrolls are not terribly conventional, but I also remind myself that Jacob Stainer made a few lion-head instruments, and a whole bunch of German copyists followed his lead…still they are maybe one in a thousand.  I changed one last thing and attempted a little more realism. Perhaps it will be difficult to sell; I don't know. But it is one of the best violas I have made, and I trust someone will eventually see it as the one they have been waiting for. 🙂
Thanks for looking. Feel free to contact me.
Follow @ChetBishop

If you found this post helpful, please share with your friends!